2020 was a tough year, especially for refugees and immigrants. As we prepare for a brighter future and more arrivals in 2021, newcomers like Margaret, Weoba, and Furaha (pictured above), continue to need your help.
The three sisters are Congolese refugees who came to the U.S. in 2018. They worked at the same business for over a year after their arrival. When the COVID pandemic hit, they lost their jobs. With the help of IRIS' employment team, they found new jobs at Amazon and began work just five days after becoming unemployed.
Employment is the key to empowerment and self-sufficiency for newcomers. Through career counseling, job skills training, and outreach to employers, IRIS helped 120 refugees and immigrants find work in 2020.
You give newcomers like Margaret, Weoba, and Furaha, the ability to succeed in their new home. Your support also helps immigrants with legal services, education, access to healthcare, and so much more. Will you partner with us in changing lives by making a year-end donation?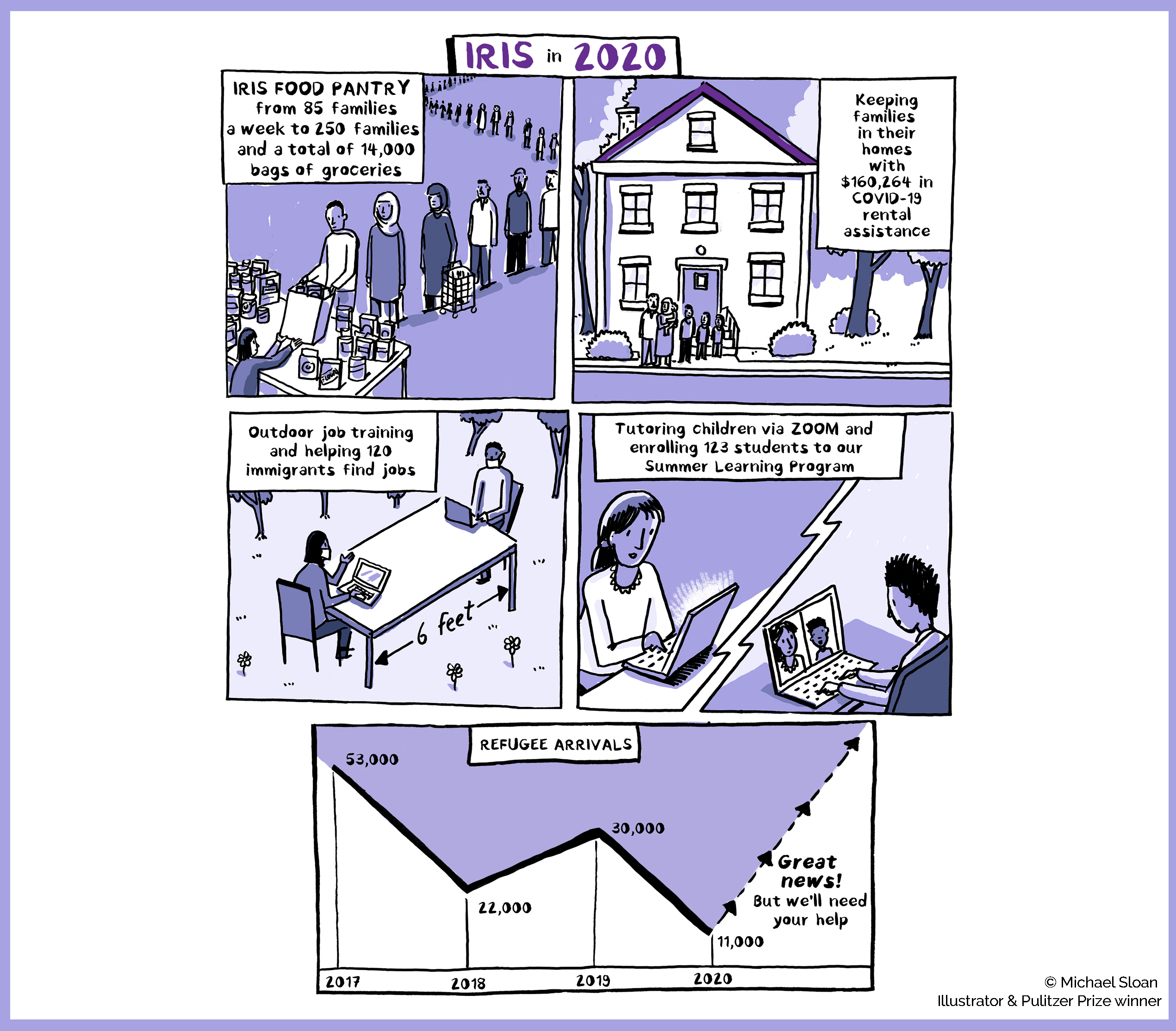 …or donate by check
Send any checks, payable to IRIS, to: IRIS, 235 Nicoll Street, 2nd Floor, New Haven, CT 06511
If you would like more information about IRIS, including our IRS form 990, audited financial reports and annual budget, please view our giveGreater profile found here. Integrated Refugee & Immigrant Services, Inc. is a 501 (c)(3) | EIN: 06-0653044
Questions? Contact Tabitha Sookdeo at 203-562-2095 ext 226 or [email protected]