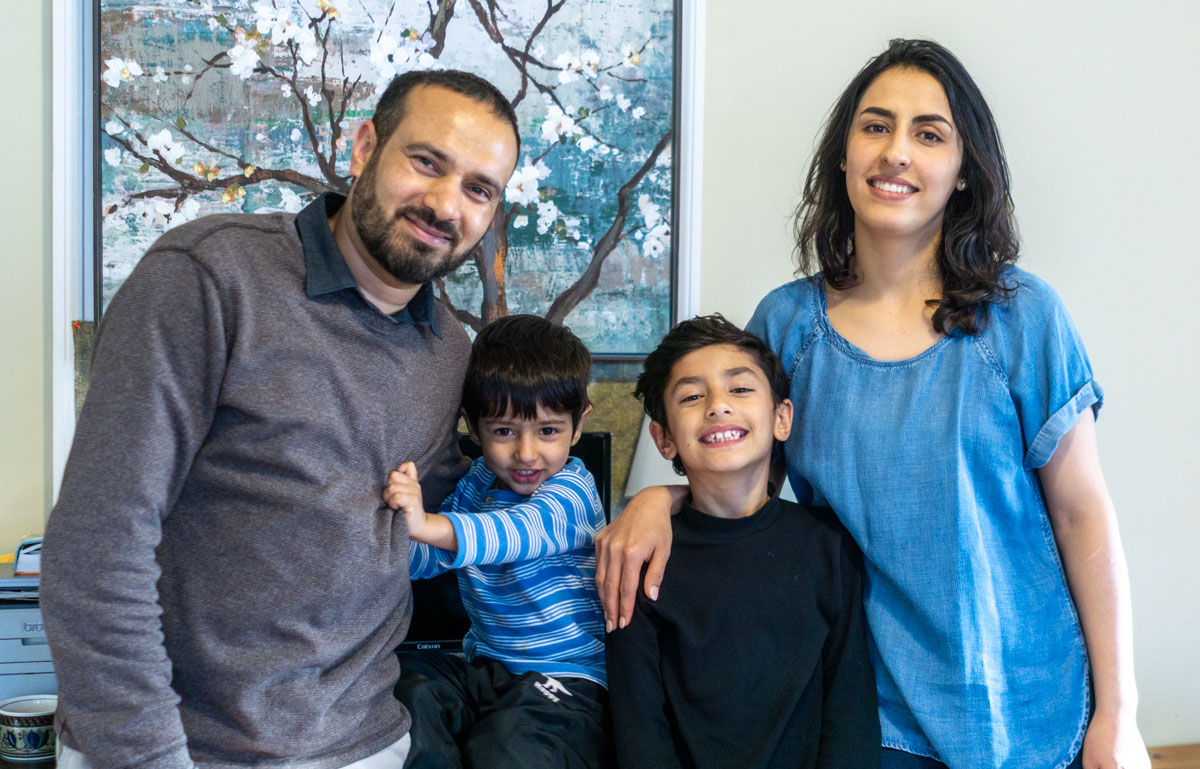 © Zeenie Malik
Mursal used to enjoy a peaceful life in Kabul, before the Taliban took over. She was studying journalism and caring for her sons, Omar and Amir.
But the Taliban gained control of the country, and she was forced to drop out of college and flee.
"A refugee is someone who has lost all their belongings, and moves to a new country with hope for a better life," Musal says.
When Mursal arrived in Connecticut with her family last year, IRIS connected them to a network of volunteers who found them housing and enrolled the boys in school.
Today, 7-year old Omar is nearly fluent in English. Mursal's husband, Hamid, works as a Curator at the Wadsworth Atheneum Museum, in Hartford.
Mursal is improving her English and hopes to start a business. She's grateful for her newfound freedom— but mostly for the education and opportunities for Amir and Omar.
"Life in Afghanistan is scary now. I can't imagine not being allowed to go to work or school. Here, my kids' future is much brighter."
Make a donation to IRIS to help rebuild lives of Afghan women, and immigrants from all over the world.