Refugee families who arrive from overseas come to the U.S. with virtually no material possessions. They have lost homes, friends, family, country, culture, and jobs. Most do not speak any English. They have no income, and many are victims of trauma, with physical or mental health needs. As great as their initial needs are, their potential to enrich our community is even greater.
Asylum seekers, asylees, and other immigrant families who seek assistance stabilizing their family situation often have many of the same needs as refugees coming from overseas. However, since they are already in the U.S., it is often the case that they have some limited resources or extended support network that can be built upon with the help of IRIS.
IRIS provides targeted wrap-around services for all clients, using a strength-based assessment model, that offers long-term support for successful integration.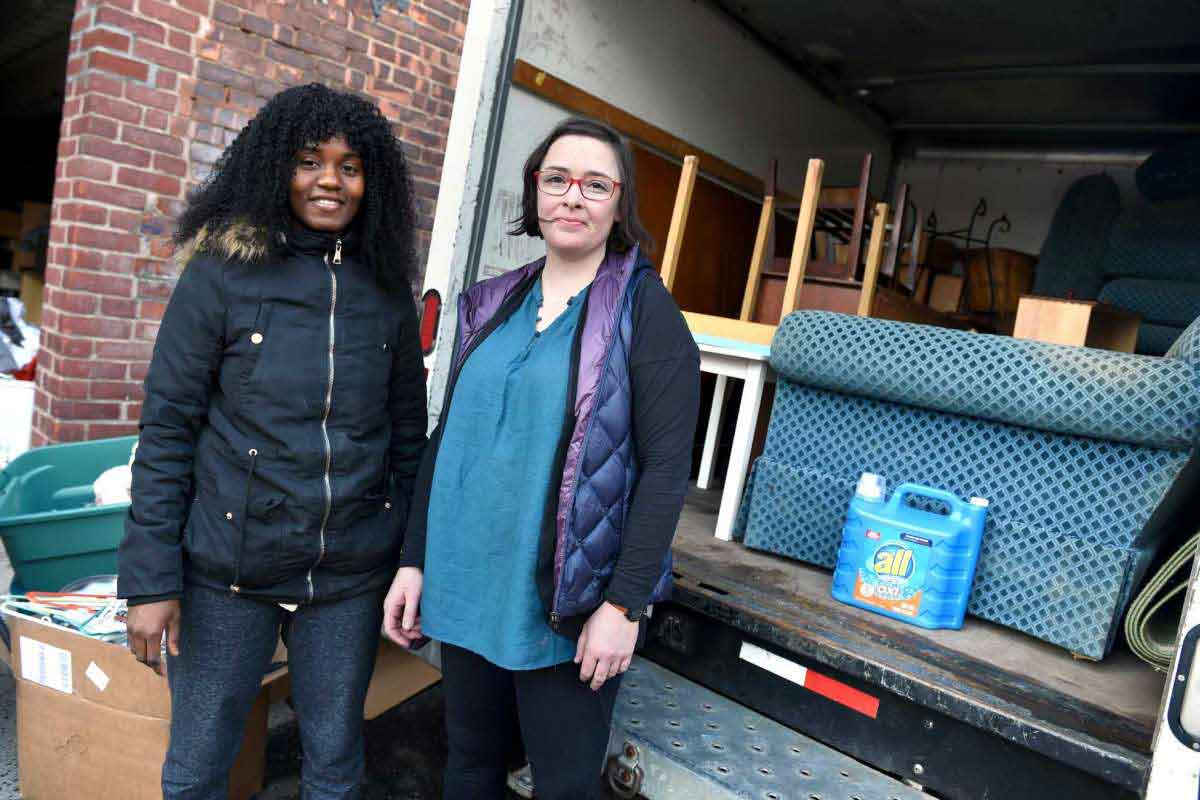 For refugees first arriving to the country through the federal resettlement program, IRIS is able to secure  an apartment, donated furniture, household goods, and toiletries. To prevent food insecurity for all clients, IRIS's food pantry distributes 2,000 pounds of nutritious food each week to over 200 refugee and immigrant households in the greater New Haven area. A free "marketplace" offers all clients the chance to select additional linens, kitchen supplies, toys and books, and other household items.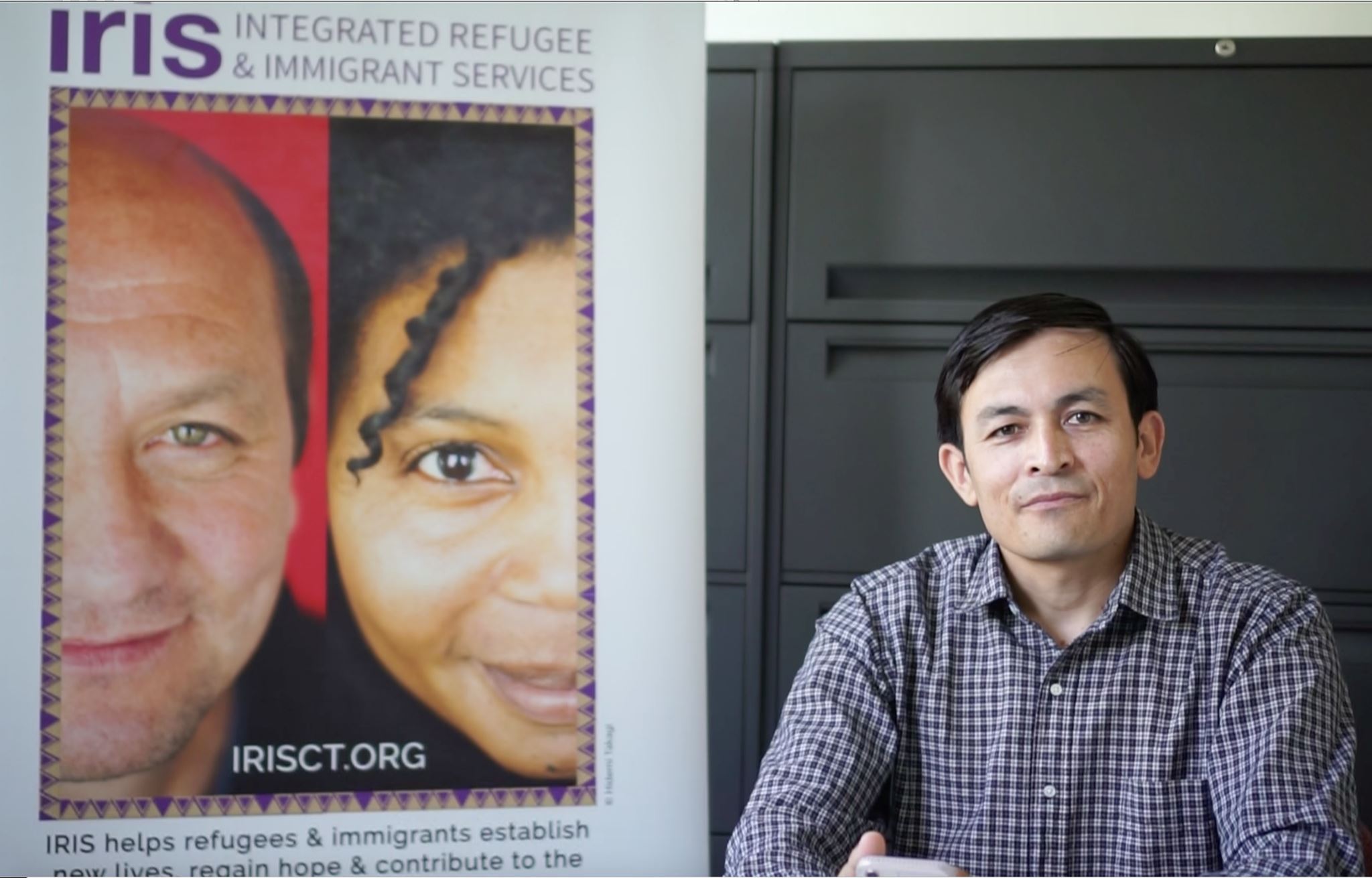 Our case managers serve as an advocate, teacher, and guide as refugees learn about their new community and as asylum seekers or asylees seek to navigate complicated community resources. Case managers teach clients about U.S. laws and culture, help them apply for public benefits, if applicable, and coordinate follow-up services. IRIS also has licensed social workers on staff who provide intensive case management and counseling support to those with the greatest mental health needs.
HEALTH AND WELLNESS SUPPORT
IRIS seeks to address the physical and mental health needs of refugee and immigrant families. Staff and volunteers schedule and accompany clients to medical appointments, assist with translation, help clients learn to navigate the system independently, and host health literacy workshops. Additionally, IRIS facilitates programs that foster cross-cultural socialization, emotional well-being, and empowerment, including soccer teams, community gardening, and a weekly women's sewing group.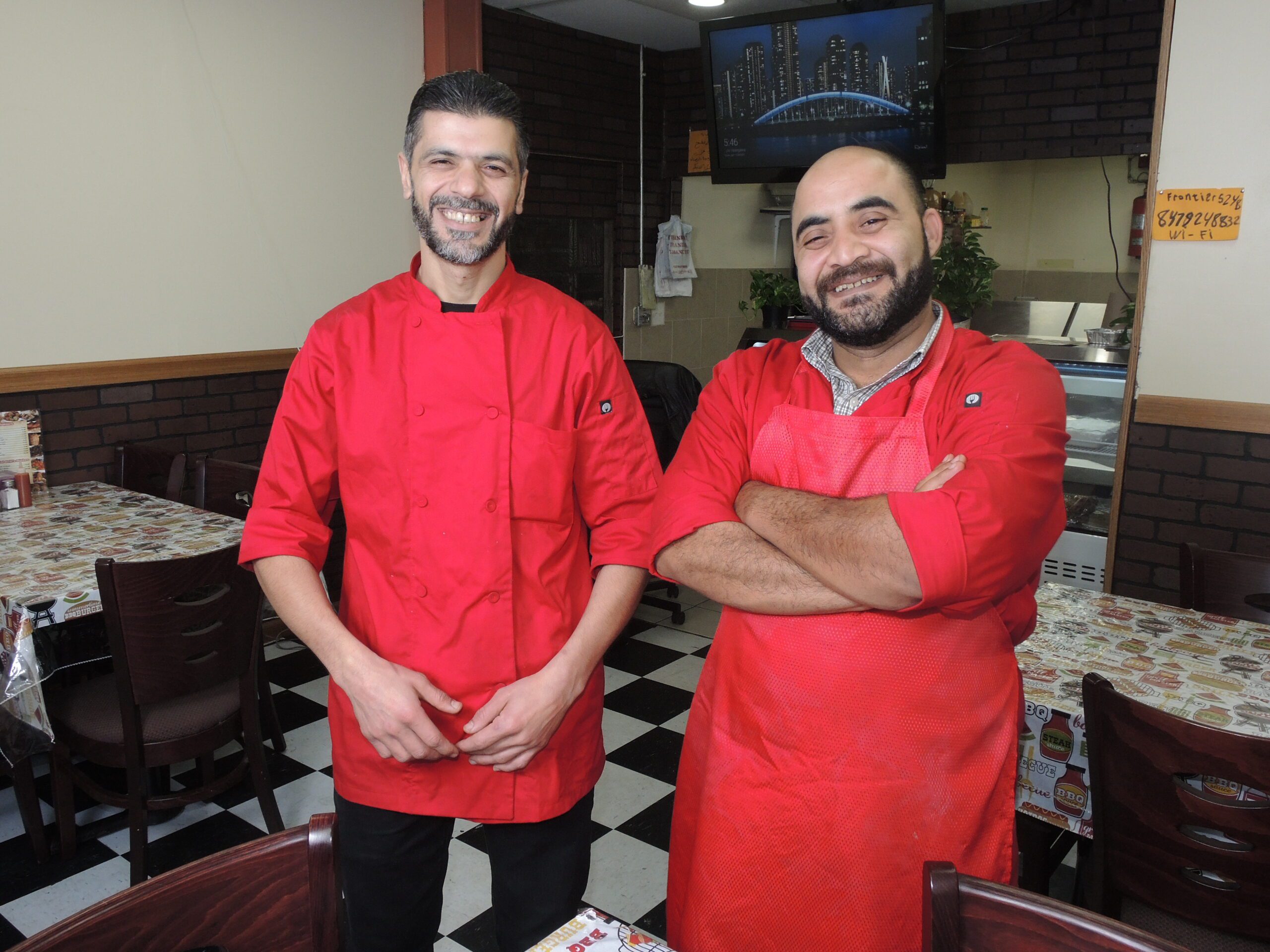 Employment is the key to empowerment and self-sufficiency. Through career counseling, job skills training, and outreach to employers, IRIS helps clients prepare for, start, and succeed in jobs. In 2020, IRIS helped 120+ refugees and immigrants successfully find work.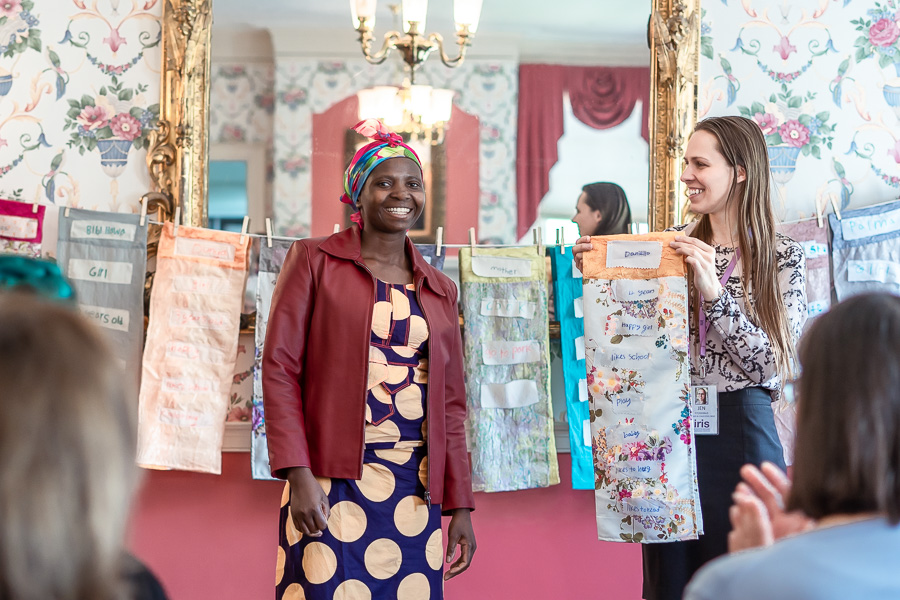 Learning English is at the foundation of successful integration. IRIS provides several daily English classes for refugee and immigrant adults, including a Family Literacy program, which also serves these women's youngest children by providing infant care and a preschool readiness class. These classes help women who previously hesitated to venture outside their homes due to traditional customs, lack of any English, and the need to care for young children. It unlocks the English-speaking world—and employment opportunities—for women and ultimately for the next generation.
Immigration Legal Services
In the process of fleeing their homelands, many refugees and asylum seekers are separated from family members, and remain apart for years; IRIS helps them reunite. Refugees are eligible for green cards one year after arrival and U.S. citizenship five years after arrival; IRIS's legal staff helps with these applications. IRIS also offers representation to people seeking asylum who do not have the means to hire an attorney. Nationwide, asylum seekers with an attorney are five times more likely to be granted asylum than those without an attorney. IRIS also offers deportation defense to clients in immigration court proceedings who do not have the ability to hire an attorney. Immigration courts do not provide for public defenders and IRIS believes that every person has the right to representation in court, no matter their immigration status or country in which they were born.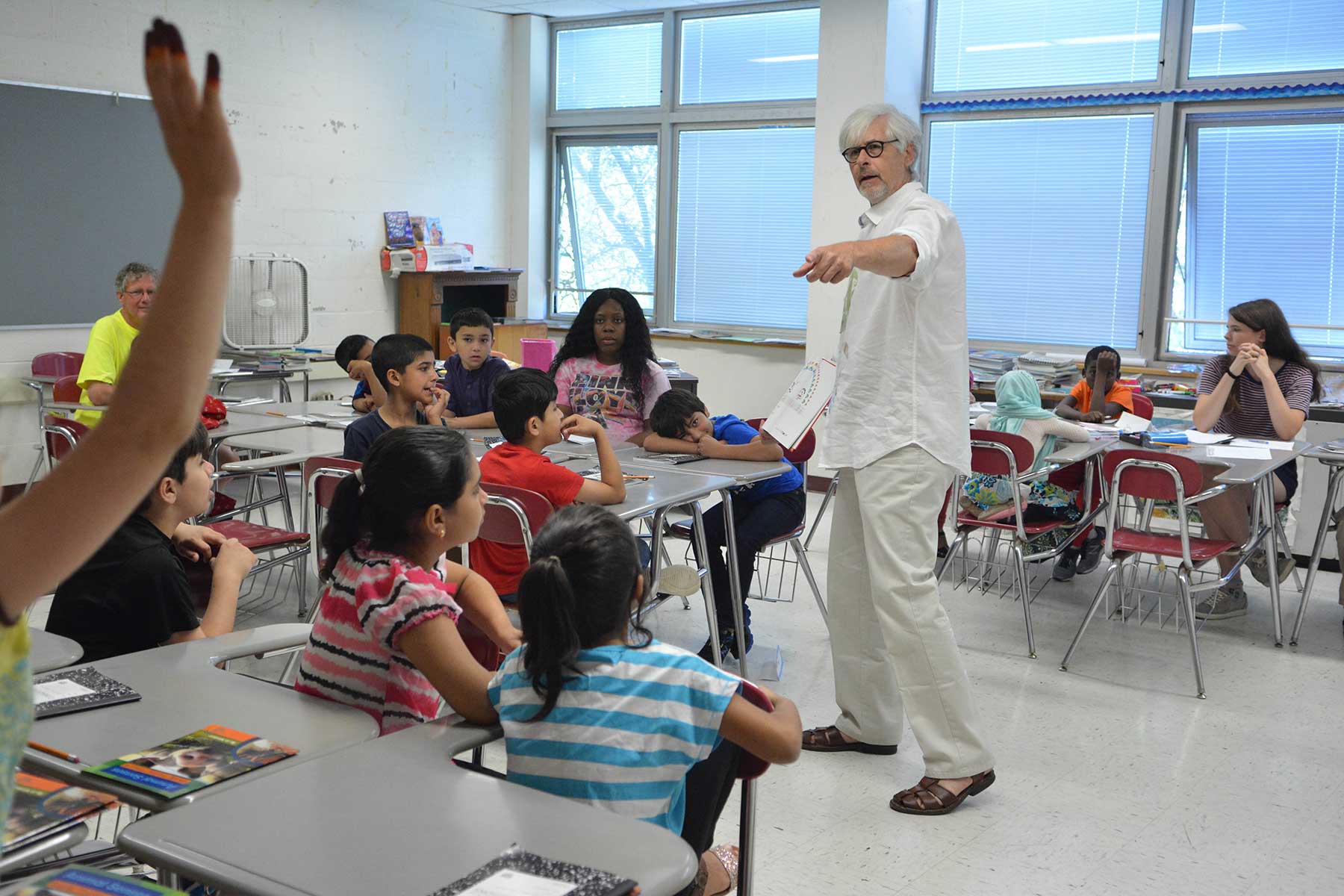 Education And Youth Services
Refugee and immigrant youth face unique issues as they adjust to their new home. Many have had their schooling interrupted by war and persecution, their family's flight to safety, or they may have never attended a formal school. And yet, children are incredibly resilient, and regularly succeed when given emotional and academic support. IRIS immediately enrolls children in school and provides them with school supplies, backpacks, and uniforms. As needed, staff members serve as liaisons between all client families and the school, for academic advisement, counseling, and other needs or communications.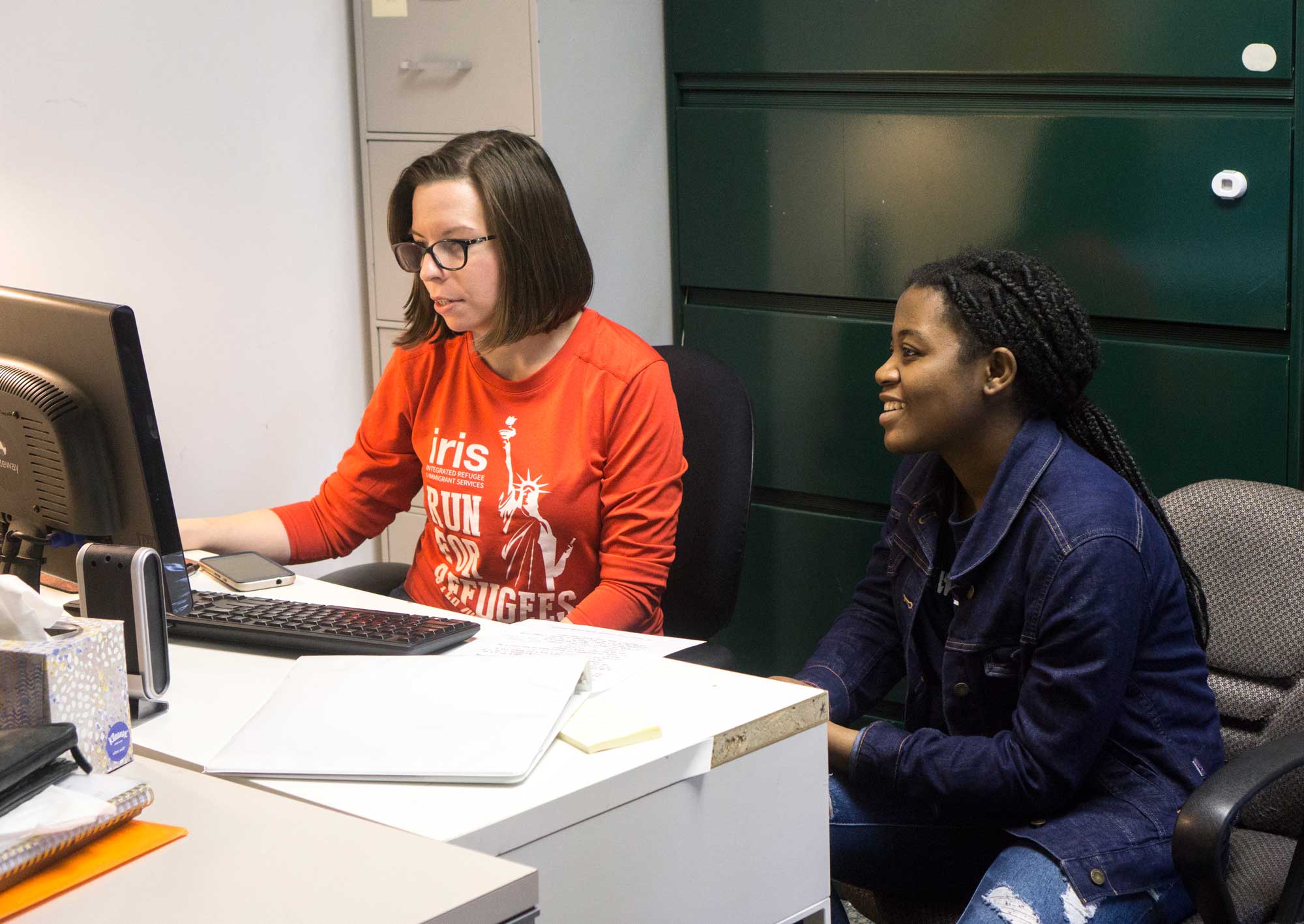 IRIS coordinates volunteers who provide in-school tutoring. During the summer, a 7-week long, daily Summer Learning Program meets the educational and social needs of over 100 school-aged children. The program focuses on English, writing skills and math. IRIS also hosts a Youth Mentoring and Leadership Program to empower young adults to become leaders in their communities. The focus of the program is project-based learning and relationship building among peers. Our Higher Education Counseling Program focuses on teen students, adults whose education was interrupted, and adults seeking certification in a field they previously worked within in their home country.
Services for Undocumented Neighbors
SUN (Services for Undocumented Neighbors) includes services that IRIS offers to immigrants and displaced people in the community who do not have Refugee immigration status. Undocumented immigrants are facing grim realities; evictions, deportations, medical/health insecurity, lack of food, and lack of employment as the economic collapse due to COVID-19 hit undocumented residents hardest. The SUN program aims to help our clients become strong self-advocates with an awareness of how to access what they need.
Our basic services revolve around – health, education, and food access with limited assistance in legal services.
"Our mission for this program is to connect clients to the resources they need to meet their basic needs and thrive in their communities. We aim for our clients to be able to advocate for themselves and their families. Our services are universal and focus on undocumented low-income people of color."
To be eligible for this program community members must have arrived into the country in the last 2 years and live in the city of New Haven or surrounding towns – including West Haven, East Haven, Hamden, and North Haven. Please fill out the following link to receive a call from our intake specialist and determine eligibility.
English: bit.ly/NewIRISClient
Spanish: bit.ly/IRISClienteNuevo