© Rachel Peet
Sophia* arrived from Guatemala to the States in 2018 with her young son, hoping to start fresh. As an undocumented immigrant, she gets help from IRIS' Services for Undocumented Neighbors (SUN) program.
SUN launched in 2019 when co-manager Camille Kritzman was hired to support migrants without a "refugee" or "asylee" status. Having several years of experience working with CT Students 4 a Dream, Camille evolved from Case Manager to manager of the SUN program at IRIS.
The onset of the COVD-19 pandemic in 2020 led to a drastic rise in SUN clients as jobs were lost, government stipends were not provided, and full rent payments were due. Mirka Dominguez-Salinas' stepped in as SUN's second manager, to tackle the growing client list. Once an undocumented immigrant herself, Mirka has also worked with other migrant-supporting organizations, CT Students 4 a Dream, and even more so with Make the Road CT.
Since 2020, Camille and Mirka have grown the SUN program with Doris Cordova, Intake Specialist and Daniela Carranza, Case Manager. According to both co-managers, it has been a gradual process, but also a rewarding one. "I'm so proud of the work we're doing. We keep fighting for clients and advocating for them. There is no other program like this in the state." Mirka stated.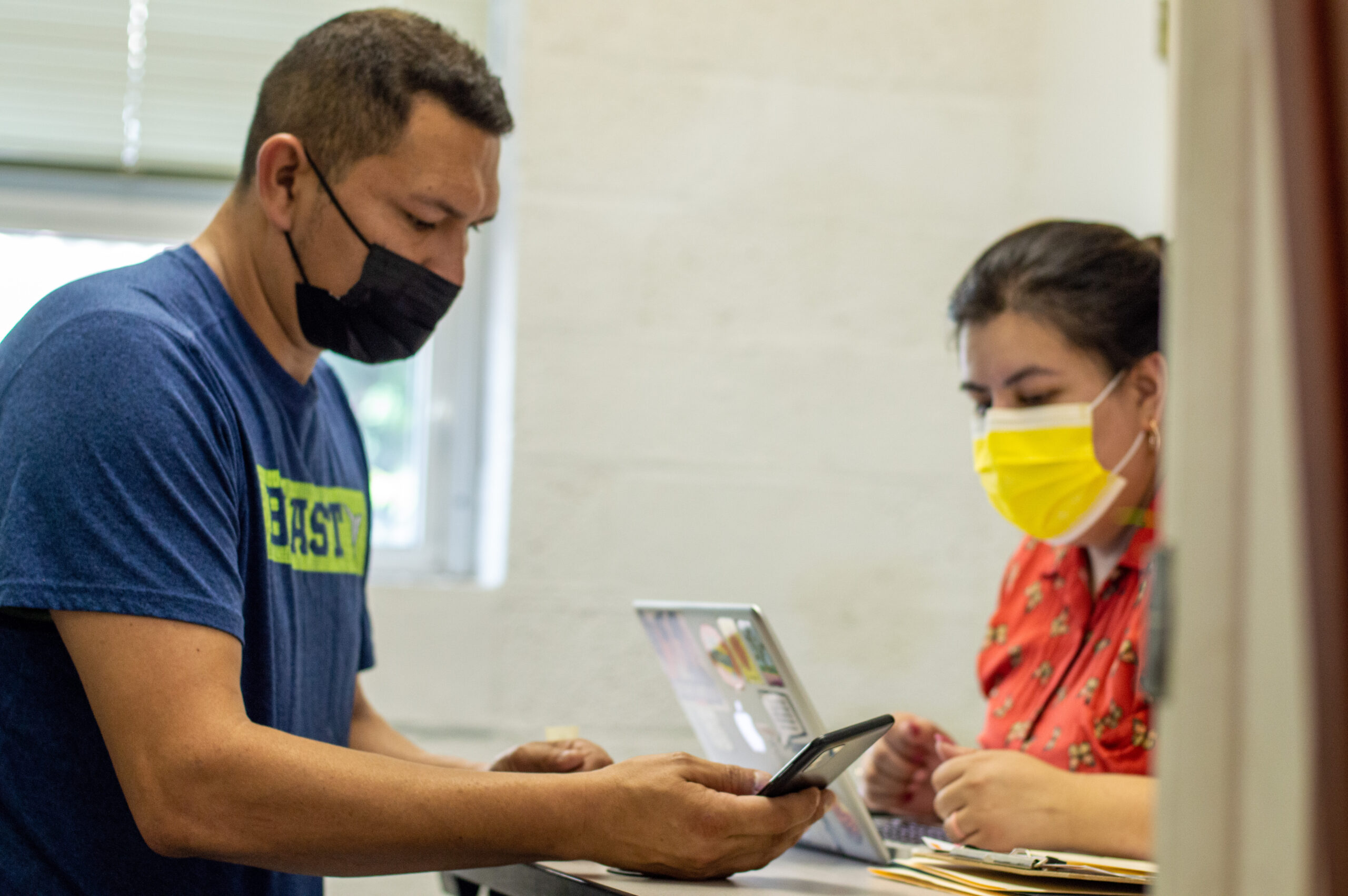 Sophia too is proud. The young Guatemalan woman is proud to feel that New Haven is a safe haven through the SUN program and to have a reliable connection with the team. Recently, she gave birth to her second child, a premature baby girl. In order to cope with the pregnancy pains as well as visit her daughter in the ICU each day, Sophia lost her job. The loss of income ultimately caused her to fall behind on her rent. Sophia attempted to acquire financial aid with a variety of organizations, but was denied. The only ray of hope was IRIS's SUN program.
Sophia was given a $800 gift card to cover her overdue rent bill during SUN's monthly "Resource Day," — a day for clients to receive info on education, health, housing, and legal resources. Empowering undocumented immigrants is especially crucial as they are excluded from many social services.
"There always needs to be so much proof, and for people who aren't in the system in the same way – because the system has barriers and has excluded them – they turn around and ask for all of these papers." Camille said.
SUN's mission is focused on inclusion, trust, and teaching clients about basic human rights as newcomers to the States. The team strives to transform their teachings and services from a "ray of hope" their clients depend on, to an everyday right that their clients independently grow with. "A big part of our program is teaching clients how to be strong self-advocates because we aren't going to be here forever. They aren't going to be clients forever. We need them to know how to go after these things themselves," shared Camille.
*Name has been altered for privacy