10-year old Abasin arrived in Connecticut with his two younger siblings from Afghanistan, in January 2020.
"I experienced school for the first time, here in New Haven. I went to school for only 4 days and then COVID-19 started," Abasin says.
Despite this setback, Abasin was eager to learn English and return back to the classroom.
"I was nervous to talk in front of others at first because I didn't know a single word of English! But the school welcomed me and made me feel that I can learn anything here. No matter where you're from, you can do anything you set your mind to."
Like many other refugee and immigrant kids, Abasin's education was interrupted. Our education team works to fill these gaps— enrolling kids in school, teaching English, and tutoring after school.
Our students have huge potential. 875 immigrant students, resettled by IRIS, attend New Haven Public Schools. We're grateful to all teachers and counselors for providing a sense of belonging and the gift of learning.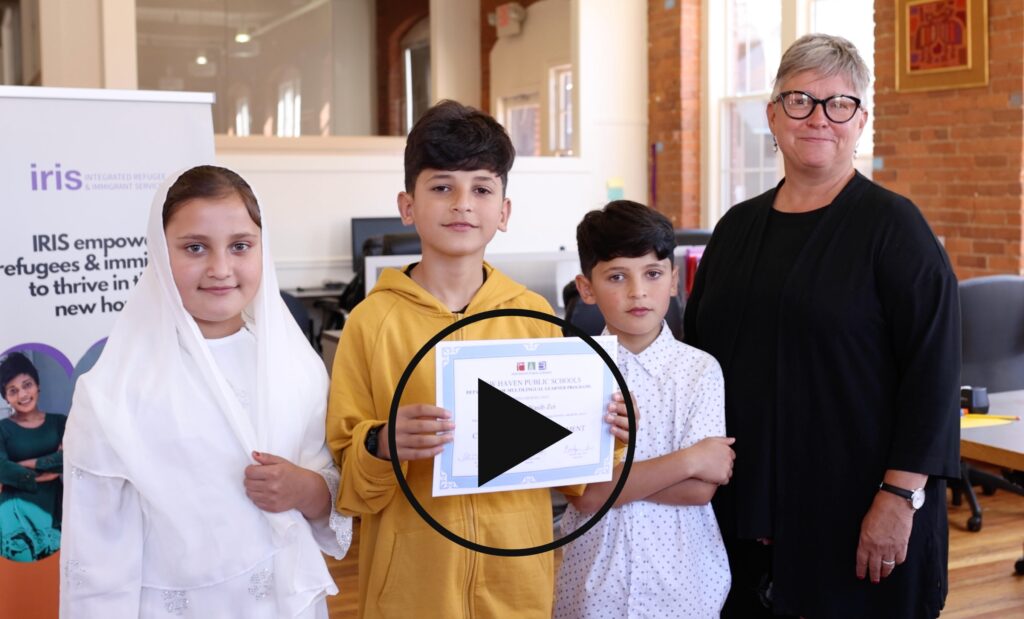 Make a donation to help kids thrive!
Videography © Maher Mahmood