Jeremie Moves Ahead
Story & photos by Zeenie Malik
Jeremie is originally from the Congo but has spent most of his life in a refugee camp in Tanzania. He speaks French, Swahili, and now he's trying to master English. "My priority is for my kids to study. I want my kids to help the community, work here, be good people here. I know with IRIS this dream can be true," Jeremie says. Jeremie, his wife, and three boys were welcomed to Connecticut by IRIS in 2020. He meets weekly with Mark, a volunteer tutor at IRIS, for English lessons. Jeremie currently works at Amazon and ImageFIRST Healthcare Laundry Specialists, but aspires to be a mechanic or electrician, once he improves his English.
"IRIS helped first to integrate me and my family. I thank IRIS and my friend, Mark. He shows me I have a person behind me. When I have a problem, I ask Mark. For this, I thank IRIS." During their weekly meetings, there's a lot of laughter as Mark teaches Jeremie English. They play Wordle and Mark will pause when they come across a word that Jeremie is unfamiliar with. "You don't know baseball? It's like cricket." Mark stops his lesson to draw a baseball diamond and explain the game.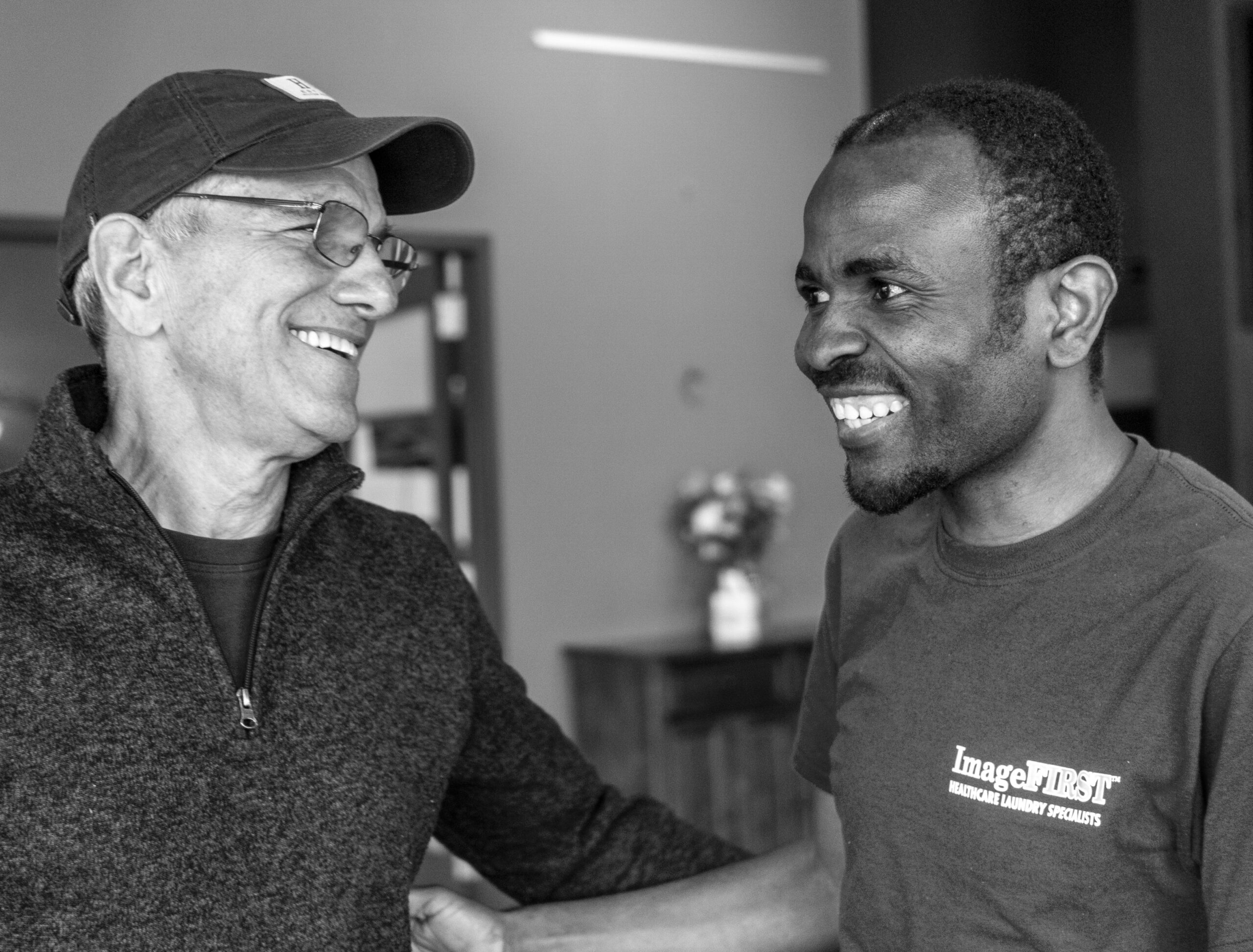 "It's a way of making this country a better place," Mark says of his experience helping Jeremie. "We're a land of immigrants. We have people coming into this country who really want to work hard and be successful and just need a little bit of help to get there." Refugees often take any available job when they arrive, to help reach self-sufficiency. We help refugees get this first job and then continue to assist them in improving their skills and find better paying jobs.
To move up in their careers, IRIS developed the Move Ahead Program (MAP), where eligible clients are enrolled in programs to improve their English skills and in other training and certification programs. In addition to enrolling MAP clients in ESOL classes, IRIS has trained 50 volunteers like Mark to work one-on-one with almost 100 MAP clients, like Jeremie. We expect to enroll 80 new clients in MAP each year and will work with clients as long as necessary to achieve their goals.