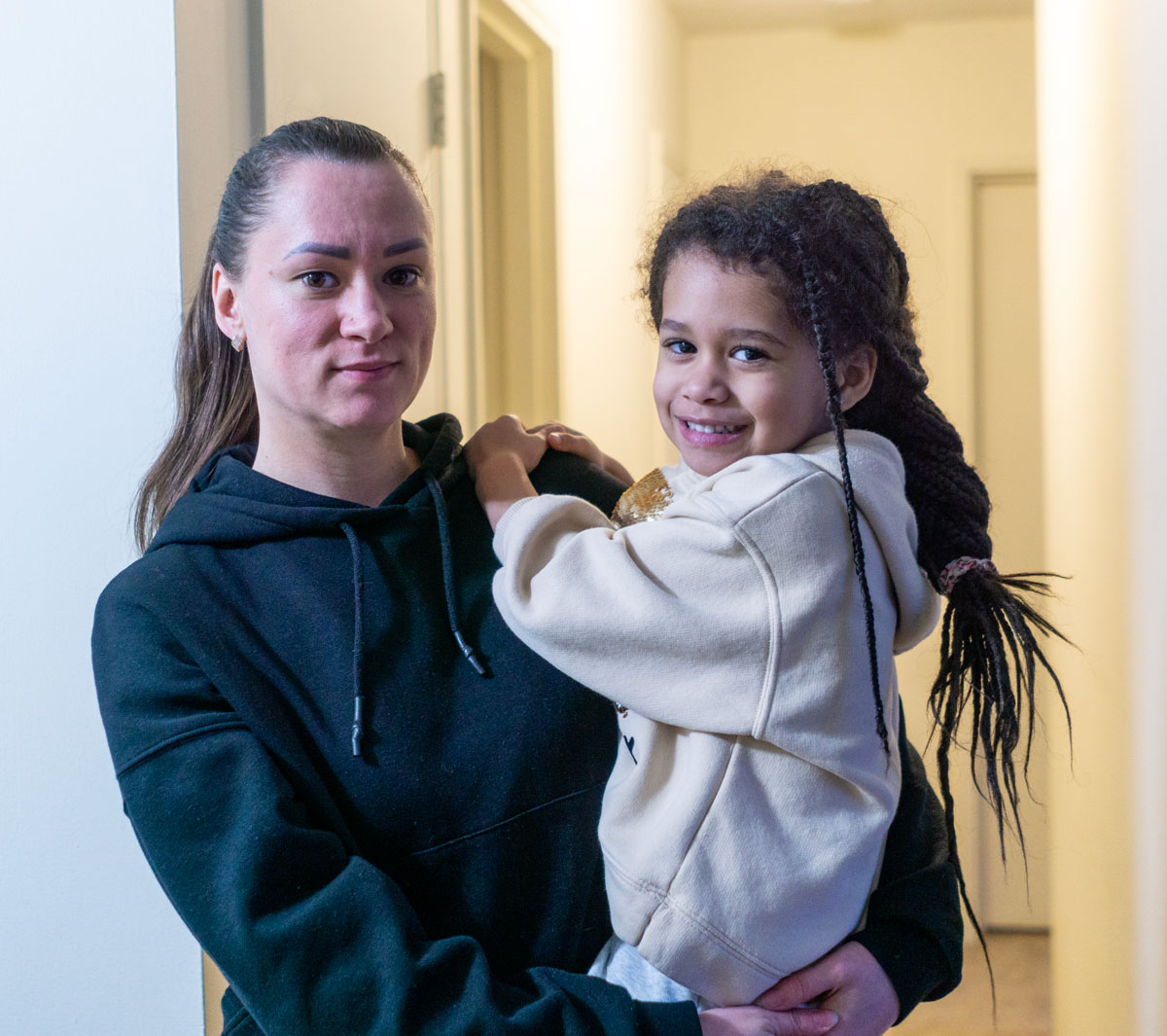 © Jen Vickery
Before the war, Iryna and her daughter lived with her parents in a suburb of Kyiv. On Dec. 9th, 2022, she was at home caring for her 4-year-old daughter when they heard explosions.
The only shelter they had was an outdoor cellar separated from their home, so Iryna had to run across her yard with her 4-year old to get to the shelter.
The next day, she decided to leave, but her parents refused to come along. Her 60-year old father wanted to stay to defend his country and her mother refused to leave her father alone. Iryna headed towards the Polish border, where she was soon joined by her sister and her sister's three children.
Together, after trying to resettle in Germany, they traveled to Connecticut. When their initial housing was too small for the family, IRIS connected them with a co-sponsor group, New Start Ministry, who welcomed them and found them an apartment.
"All I want is a normal life for my daughter," Iryna says.
Iryna's sister, who has a degree as an English teacher, found a job as a restaurant server. Iryna is taking English classes and hopes to go back to work when her daughter is old enough to start school.
There is still a lot of uncertainty as Iryna begins her new life in the US, but she knows one thing for sure: they are now safe.
Make a donation to IRIS to help rebuild lives of Ukrainians, and immigrants from all over the world.